Cannes Free Walking Tour
Tuesday to Saturday | Cannes
Discover the city of glitz and glamour through a fun Cannes Free Walking Tour!
Program
Cannes Free Walking Tour Program
Content
Join our Cannes Free Walking Tour along with an experienced and fun guide to discover this incredible city! Certainly one of the most famous towns in France after Paris, Cannes is also one of the world's busiest destination for tourism and congress specially due to its International Cannes Film Festival!
Being Beverly Hills' twin sister, Cannes is the perfect symbol of glitz and glamour with its movie stars and luxury shopping! But it's actually more than that, on your Cannes Walking Tour you will discover Cannes' Old Town and its mysteries.
Walking along a trusted local expert, you'll see all the key attractions as the local market, the Suquet hill, the Palais des Festivals, the Croisette Promenade and many more… but also hear the best stories and fun facts about the town and the Film Festival!
Days and Time
The dates and times below are indicative only, please make sure you check on our booking system to confirm days and times. They might vary accordingly to demand and to make sure we deliver you the best experience.
May-September: Tuesday to Saturday @10:30am.
October to April: on demand only.
Privates also available.
Duration
The Cannes Free Walking Tour is lasting approximatively 2 hours. The tour covers the attractions listed above. However it can vary a little depending on public restrictions, the pace or the own good of the group.
Booking
As we are operating in small cities, we kindly ask everyone to book a spot online. It's now mandatory due to organization process. Thanks for your understanding.
Meeting Point
Our meeting point is really easy to find!
Just ouside KFC, on the right when you exit Cannes train station
14 place de la gare
06400 Cannes
Full Day Package
We are also offering a full day tour visiting both Cannes and Antibes for a very special experience. While others take you in 3-4 towns in half a day (spending your enjoyable time in traffic & taking photos behind windows), we concentrate in enjoying 2 towns max at a time and have enough time to first discover with a knowledgeable guide both towns and also leave you a bit of free time to shop, chill with a drink, stop at the beach or whatever you feel like. Be in touch for a customized offer at [email protected] .
Operators
This tour is actually being organized and run as part of a collaboration between WhatToDoRiviera & RivieraBarCrawlsTours. Your guides can be from one or the other company.
Cannes Walking Tour Meeting Point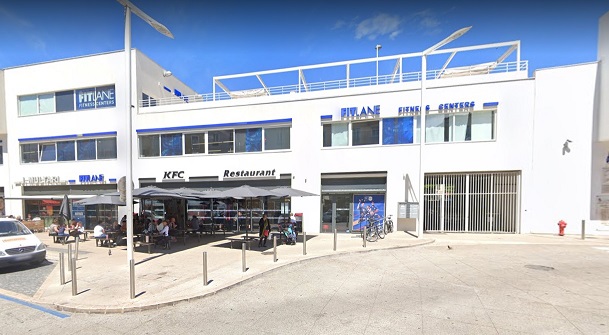 Other Tours you might be interested in