Eco Tourism and
What To Do Riviera Phylosophy

Cédric, Tour Guide & Unconditional Traveler, France
Eco Tourism is something quite new for a lot of people unfortunately. But don't worry, I will give you an intro here on this new way of traveling and what's involved in it, knowing that there's different degrees of application. But let's face it, this will be the way everyone will need to follow in the future to take care of our beautiful planet!
So what's Eco Tourism and What To Do Riviera phylosophy? Naturally a few years ago, when I founded What To Do Riviera and Antibes Free Walking Tours, I had only my passion for Antibes and sharing this passion with the entire world. After a few years, I realized that what I had created was already aligned with the basic concept of eco tourism and my personal motivation to look after the planet pushed me to take this to the next level!
What's Eco Tourism?
Eco tourism is basically a form of traveling where you visit nature and out of the way treasures while limiting your impact on the eco-system. It's generally based on small scales rather than mass commercial tourism. Actually, there's many different levels and ways to explore eco-tourism but a few principle always pop up: small scales, preservation of nature and environment, and respect and improvement in the well being of local people.
Meanwhile it has different purposes from educating the traveler to foster respect of environment and cultures. Eco Tourism generally involves travel to destinations where flora, fauna, and cultural heritage are the main attractions.
So what's What To Do Riviera phylosophy around it?
I admit that visiting Antibes and the French Riviera might not be the most wild and preserved, undisturbed nature but I do believe that we still have a lot of attributes that are really sticking to our believes too.
To start with, we can clearly identify that our tours are 100% eco-friendly as our transportation are only based on walking, e-biking and if needed and as much as possible public transportation (train being on the coast the most efficient way to travel between key cities).
Moreover, when it comes to our food based tours, we have partnered with local businesses who shared the same values as us. They use local suppliers themselves and most of their food and drinks have got organic certification and support deeply the local economy.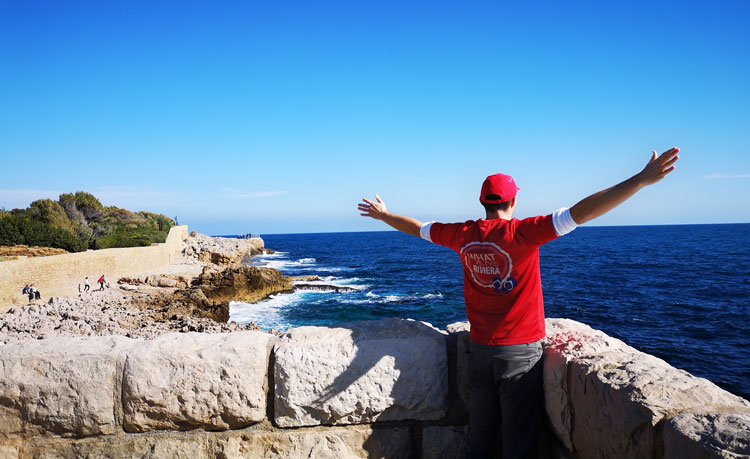 Photo from a walking tour + sweet tasting on our natural preserved Cap d'Antibes.
Photograph by WhatToDoRiviera
If you still look around, there's way to take travelers outside the most common tracks and provide them a personalized and very pleasant human experience far from the crowd.
We also limite the spaces on each tour to make sure visitors have a proper connection with their guide. Through our guidance, we have in-depth conversations where we try to share and educate people on their impact on the environment while traveling specially when they have come here already by plane or cruiseship and help them minimize it while they are discovering the French Riviera.
Wouldn't you feel proud to counter-balance your carbon footprint impact by joining eco-friendly and more environment responsible activities after flighting or cruising to our stunning French Riviera?! What To Do Riviera will help you achieve that goal and make you feel great about offseting it!
"
Travel makes one modest, you see what a tiny place you occupy in the world.
"
Gustave Flaubert
My personal believes and goals:
I personally believe in the fact that our world needs to evolve rapidly to become more sustainable to provide a better future for our children. And every little step took today will get us closer to a better world! The crisis that we are going through at the moment have already opened up a lot of people mind and many more are ready for a change which is very encouraging! Seeing the planet having a break and nature taking back her place in our society has been extremely satisfying where air pollution litterally dropped to lower levels in 40 years, dolphins and fishes claiming back the Mediterranean sea side, wolfs on the French ski tracks, birds returning in the cities and many more beautiful stories…
Me and my actions:
I'm actually far from being perfect but hey, nobody is perfect, right?! I still have to improve and change some habits but I'm definitively changing a lot already. I'm looking to reduce my living space in the near future, consume even more local, grow some veggies and fruits myself, reduce my plastic consumption, water and power consumption, eat less meat, continue promoting and educating people and visitors around me. As examples of my interest and motivation, I really love the concept of tiny house, space optimization, energy self-sufficiency, hydroponics, permaculture…
I also felt like sharing a link to a wonderful online ressource which helps people choose their hydroponic systems for healthy plants! Here's the link: choose hydroponic systems.
Getting out of this scheme that society grow us in and where we are still being pushed to do more and more… Work more to buy more and borrow more to own more and in the end live less. So let's take the time to enjoy and play with our kids, to love our wife, to read and learn, to rest and just to live without a screen.
So if you are keen to get back to basics, enjoy what we also call slow tourism where you don't fit too much in your day but at least have time to enjoy it ten times more, please come along and join us on one of our tours in Antibes, Cannes or nearby cities. Slow tourism is also a form of eco-tourism to me!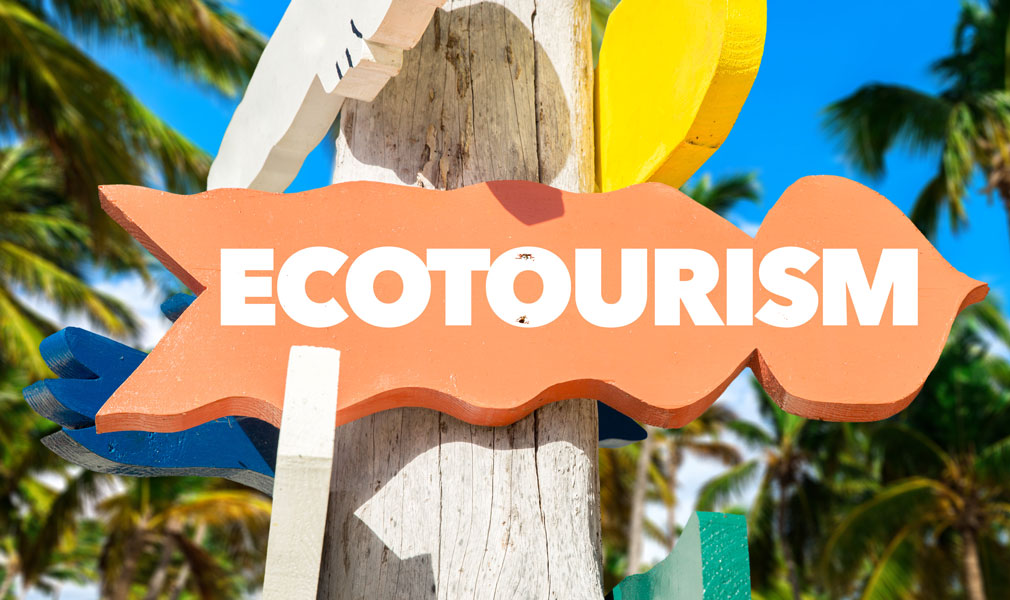 Want new articles as soon as they get published?
Subscribe to our Awesome Newsletter.