How to reach the French Riviera from the UK

Cédric , Tour Guide & Unconditional Traveler, France
Stunning landscapes, 300 days of sunshine per year, crystal clear waters and a rich culture with delicious foods and several events. The French Riviera is such a popular destination, it gets an average amount of ~ 14 Million visitors each year! Especially people from the UK love to spend their holiday in our paradise. If you want to travel to the French Riviera from the UK this article might come in handy for you, as public transport companies did not miss out on that trend. As a result, there are several different options to get from the UK to the French Riviera.
Now, traveling is a lot about preferences and interests. The way you will want to get to the French Riviera most likely depends on whether you set your focus on costs, time, sustainability, or the experience of the trip. We have created an overview of different ways to reach the French Riviera for you.
Option 1: Get from the UK to the French Riviera by plane

Of all the different option to get from the UK to the French Riviera a direct flight is probably the fastest (~2 hours). Luckily, the French Riviera is easily accessible by plane thanks to the Nice Airport. Depending on which airport you chose to leave from, which airline you'd like to take and when and where you book, the flights can even be quite cheap. A little tip to find a good deal on your flight, I very often use website like Skyscanner, Kayak and sometimes go directly on the airline to get even a better deal! We made a small overview for you to see which airports in the UK offer direct flight to Nice:
 From England: London (LHW, LGW, LCY, LTN & STN) Bristol (BRS), Birmingham (BHX), Liverpool (LPL), Manchester (MAN), Leeds (LBA), Newcastle (NCL)
 From Scotland: Edinburgh (EDI),
 From Northern Ireland: Belfast (BFS)
If you are travelling from the UK and plan to part at your departure airport, then make sure to remember to book a parking service in advance. You can easily save up to 60% by booking ahead and with the help of a comparison website, such as Parkhero, it is simple to make big savings. For example, if you are looking for car parking Manchester Airport, then simply choose Manchester Airport and enter your dates in the comparison tool. The website will return all the available parking services from the cheapest to the most expensive and you can make your booking in less than 5 minutes as you don't need to make an account.
Though Nice Airport is the airport where most of the commercial flights depart and land, the French Riviera also has in airport in Toulon (TLN) and in Cannes (CEQ). In some cases these might be an option for you too. Once arrived at Nice Airport, you can check SNCF for public transport that takes you to your final location on the French Riviera. Alternatively, you can have a look at the Express busses, that offer options for taking you to Antibes, Cannes, Monaco and Menton. Of course, you can also opt for regular taxi services or use taxi apps like Uber, etc which are available on the French Riviera. For those of you, who are short on time or want to try out something fancy: you can also reach different cities of the French Riviera by helicopter.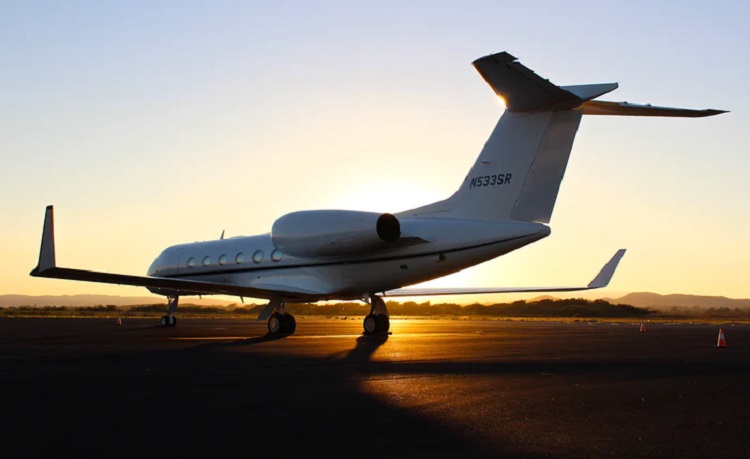 Option 2: Get from the UK to the French Riviera by train

Another option to get from UK to French Riviera is by train, which takes about 9,5 hours. Quite a bit more time than a flight would take, right?! It is however not only the more sustainable option, but it also allows you to see more along the way! In Addition, it makes you more flexible if you want to see other parts of France. How about a short stay in Paris, Lille, Lyon or Marseille for example?
If you would like to go by train, here are two convenient routes to take:
From London St Pancras Eurostar you take the train to Paris Nord, which will take 2,5 hours. Once you arrive there, you must change to the Paris Gare de Lyon Station. Here you can catch one of the TGVs that go along the Cote d'Azur from Marseille all the way to Menton. The stops in between include Toulon, Cannes, Antibes, Nice and Monaco.
Another option would be to go over Lille instead of Paris. Starting at London St Pancras Eurostar again, you take the train to Lille Europe, which takes about 1,5 hours. Twice a week, there is a train going from Lille to Nice that takes 8 hours and 40 minutes.
Check out the SNCF website to find out options for itineraries, trains and schedules.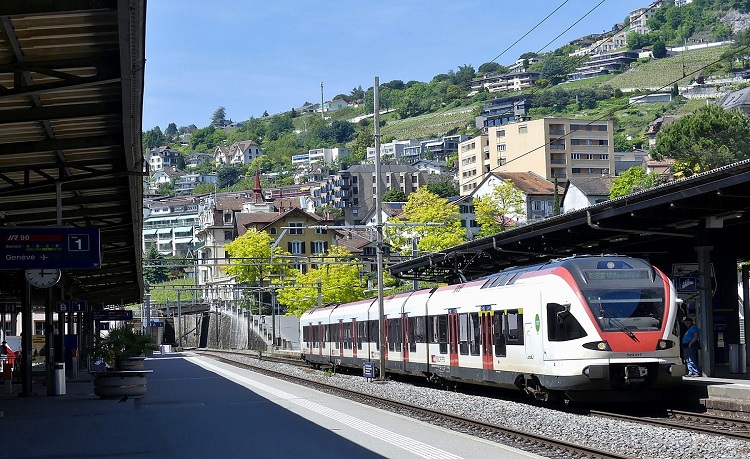 Option 3: Get from the UK to the French Riviera by bus

Going from the UK to the French Riviera by bus is definitely not for everyone as it takes ~22,5 hours. But if you get a good deal it is very cheap and at the same time more sustainable than flying. This might be interesting for those that want to travel sustainably but cannot afford the train tickets as these can be quite expensive in comparison. Just like the train option, the bus allows for flexibility and different stops in between. Most of the routes go over Paris. As an example, Flixbus will take you from London to Paris and from Paris to Nice.
 
Option 4: Get from the UK to the French Riviera by car + ferry
Some of you might have the wish or the need to have their car with them on holiday in the French Riviera. You might come down to visit family, bring down some goods or any other good reason why you'd like to come down with your car. When talking about flexibility, going by car is by far the best option to get from the UK to French Riviera. It takes approximately 14,5 hours from London and there are different options for getting from the UK to France. You can either take the ferry from Denver to Calais or from Newhaven to Diepe. Alternatively, you can take the car train from Folkstone to Calais-Fréthun.
For more information about how to travel fast, slow or sustainably, please feel free to contact us for more ideas or tips!
Want new articles as soon as they get published?
Subscribe to our Awesome Newsletter.