How to reach the French Riviera from Italy

Lucica , Tour Guide, France
Between the Alps and the sea, the Côte d'Azur benefits from a Mediterranean climate all year round characterized by almost 300 days of sunshine a year and pleasant temperatures. The Côte d'Azur is an ideal destination in every season of the year. If summer is the period of maximum turnout, autumn and spring are the ideal periods for those in search of slow tourism and art de vivre, thanks to an always rich program of activities and events.
The choice is yours between many options. Maybe a break by the sea. Or a city break dedicated to art. Why not an excursion inland to discover the perched villages? Also a sporting stay in the mountains, a game of golf or a gourmand stop at a salon dedicated to gastronomy or to a Michelin star restaurant? Enclosed in a magical bubble, the French Riviera proposes a microclimate that makes the temperature very temperate even in winter. The thermometer don't really drops below 10 °C , in December/January.
For those reasons, you might want to spend your next holidays on our coast. In order to have a taste of it, you need to find a way to get yourself there.  In that mean, if you're coming to the south-east part of France from Italy, a few ways are possible and we explain them to you right here. The Provence-Alpes-Côte d'Azur region is easily accessible by car, train and plane.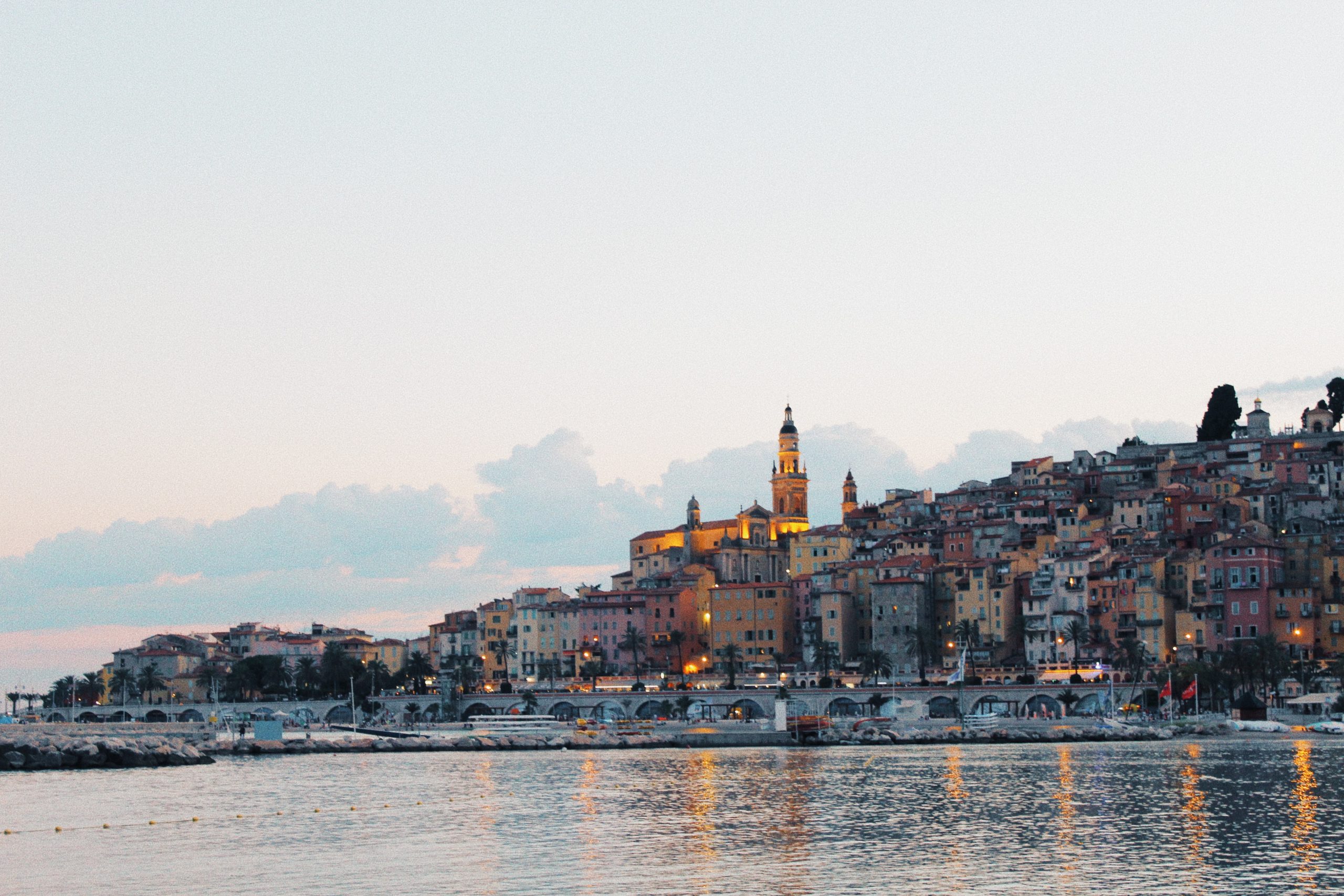 Option 1: Get to the French Riviera by plane

Nice Côte d'Azur Airport (NCE), France's first international airport after Paris, is connected by 61 airlines to 108 destinations in 38 countries. A few cities from Italy are in direct flights. We sort them out for you, between direct flights to Nice, and direct flights to Marseille, which is another pretty accessible option to reach the French Riviera.
Direct flights from Italy to Nice Airport (NCE)
From Italy it is possible to get to Nice by plane with direct connections from the cities of Rome, Venice, Naples and Palermo.
Nice Côte d'Azur Airport is the reference point for those who want to arrive on the Côte d'Azur and head towards one of its many seaside and inland coastal resorts. You can also easily reach the Alpine ski resorts of the Provence-Alpes-Côte d'Azur region. Nice Côte d'Azur is connected to Italy with ITA Airways, Air France, APG Airlines, easyJet, Meridiana, Mistral Air, Twin Jet, Volotea and Vueling Airlines flights.
Land at Marseille Airport (MRS)
Marseille Provence (Marignane) airport represents the gateway to Provence and is the ideal starting point to arrive if you want to visit cities such as Aix-en-Provence, Arles, Avignon, Marseille and Toulon. You can also take advantage of your arrival to visit areas such as the Camargue, the Luberon and the Côte Bleue (25 kilometers of coast going from Marseille to Martigues in a succession of calanques, beaches and small ports). Marignane is connected to Italy with ITA Airways, Air France, easyJet, Meridiana, Mistral Air, Ryanair, Twin Jet, Volotea and Vueling Airlines flights.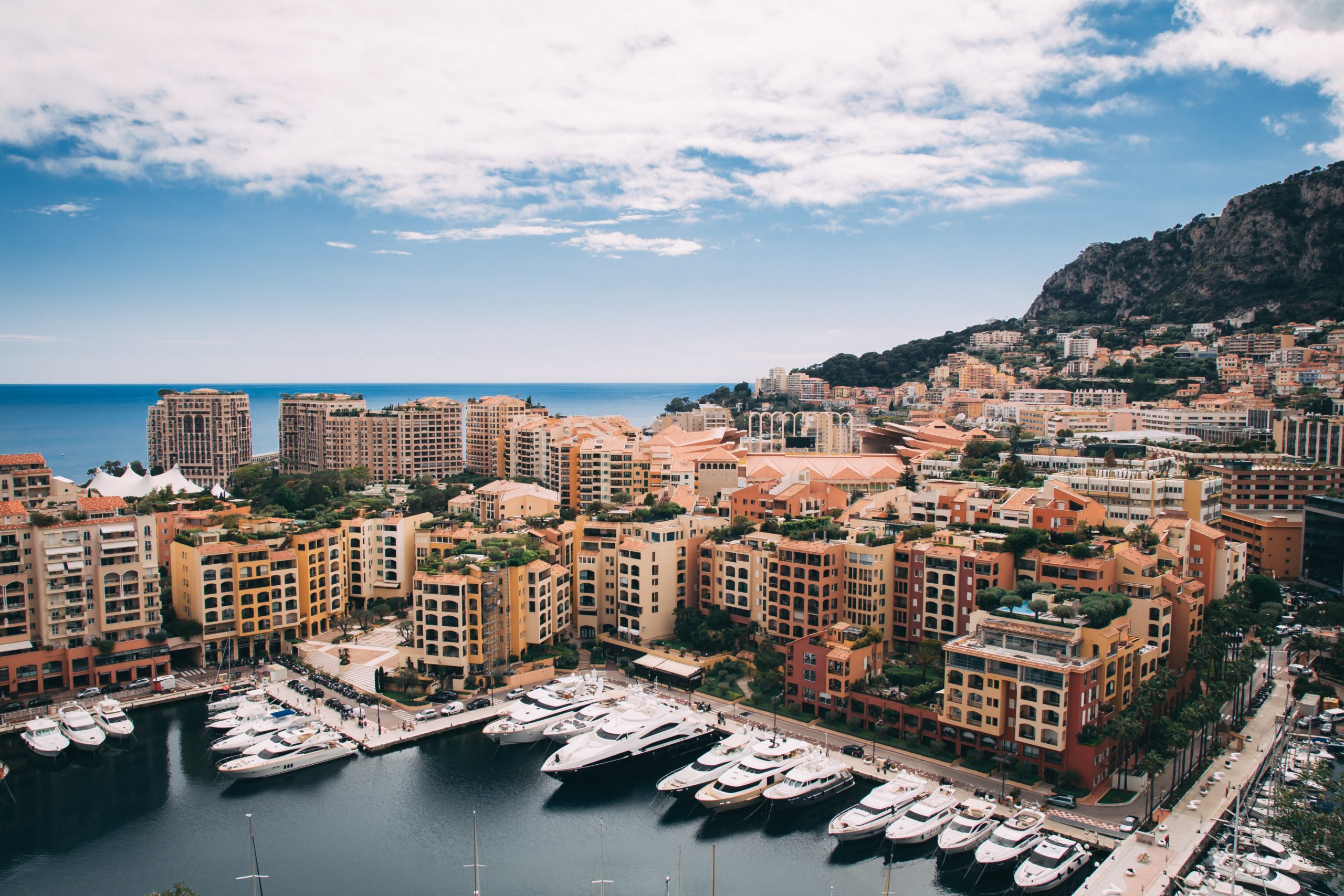 Like Italy, France also has a city-state within its borders, the Principality of Monaco. Its famous district called Monte Carlo, which rises in the city center, was often used as a set for famous films, such as those of the James Bond series. On the streets of the city-state itself, you can attend the Monaco Grand Prix and the F1 world championship.
Option 2: Coming from Italy by train

Those who choose to arrive on the French Riviera by train have seen their options changed in the past few years. The good times are over when the Thello railway company directly connected Milan to Nice and Marseille. After various interruptions and vicissitudes, the train company had to change their offers. Since July 1st 2021, the circulation of day trains on the Milan-Nice-Marseille line have definitively stopped.
Fortunately, since June 2022 three pairs of Intercity Milan-Ventimiglia trains have been restored. Also, starting from 2023 – the exact date has not yet been communicated – the company SNCF Voyages Italia will ensure two daily journeys from Milan to Nice (and vice versa) on weekends. Elsewise, Trenitalia is the train company in charge of providing this service inside the whole country.
Yet, you can come to the French Riviera from Ventimiglia. You can find your way to your French Riviera's city of destination from that station. It will bring you on the sea side and make a few stops before reaching the big towns. The train ride goes all the way from Ventimiglia to Marseille on the sea side. This is also a really good way to enjoy the area with the most wonderful ride along the Mediterranean sea. If you choose to base yourself in a different town than Nice, the train also allow you to reach your final destination. Here's a few suggestions: Antibes, Cannes, Villefranche-sur-Mer, Menton…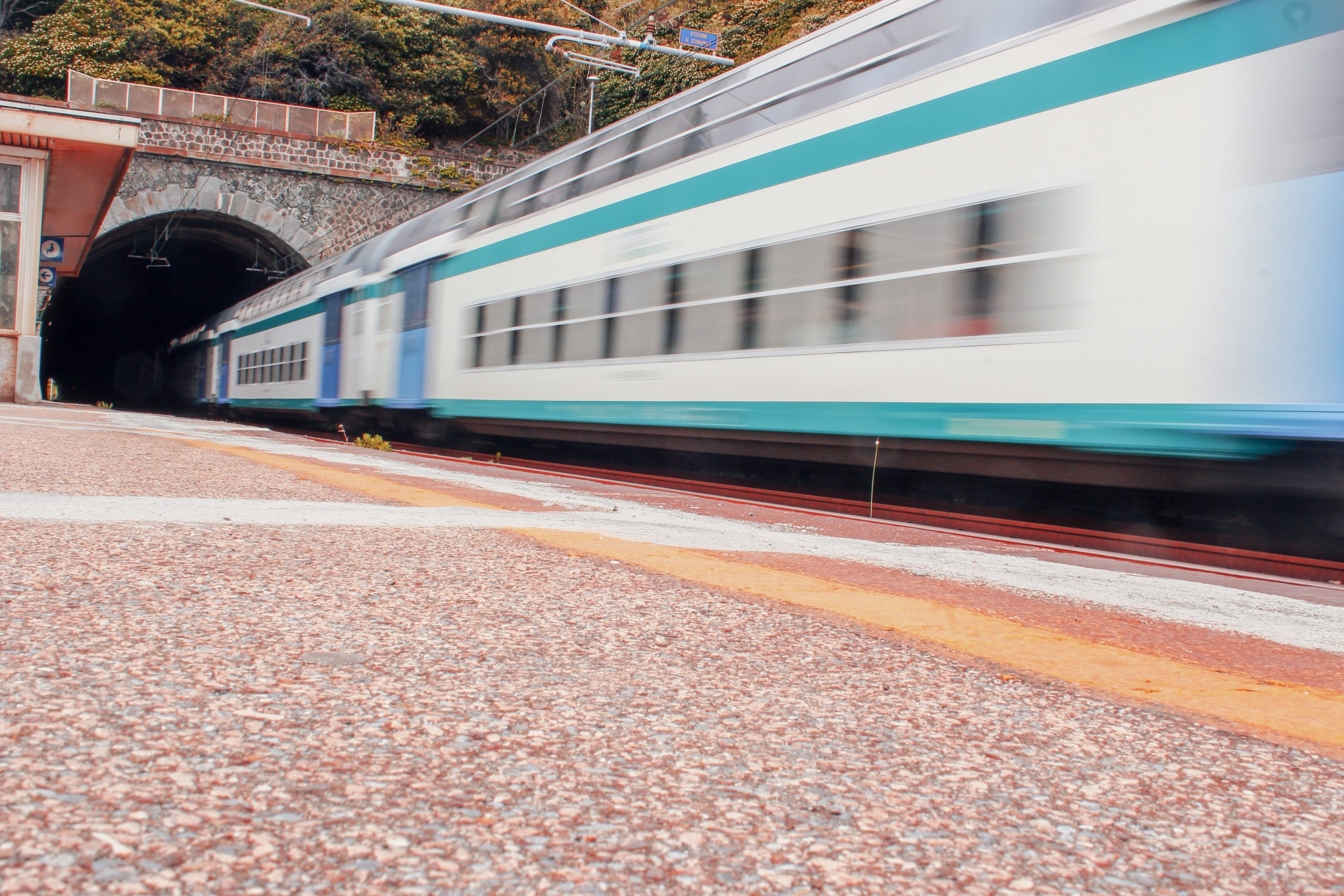 Option 3: Coming to the French Riviera by car

The most convenient way to reach it from Italy is the A10 Genova-Ventimiglia motorway. In French territory it becomes A8. From Milan in just 4 hours, you reach the French Riviera.
If you're coming from another part of Italy, which could be in the most southern part, we suggest to pick another mean of transportation such as the train. It can becomes really expensive and not so much faster with traffic and road construction. Evaluate your other options before taking the car to come to the French Riviera. And let's think about our planet!
Did you know?

The Maritime Alps found in the south of France are the same that there is in Liguria. The highest peaks reach 3000 m, giving the possibility of skiing to the many tourists who visit the region in winter. In the morning, enjoy a good skiing and a bit of sport and in the evening a dinner by the sea. From some of the ski slopes you can even see the sea in the distance, a breathtaking panorama not to be missed.
Otherwise, you can reach the French Alps by those road, which can lead to the sea side once on the French territory:
SS20 Colle del Tenda;
SP255 Colle della Lombarda;
SS21 Colle della Maddalena;
A32 and Colle del Monginevro.
In winter it is advisable to check before leaving whether the roads of the hills are open or closed, according to the climatic conditions.
Speed limits in France are set at national level. Speed checks are carried out using radars, equivalent to Italian speed cameras: radar maps allow you to check their position.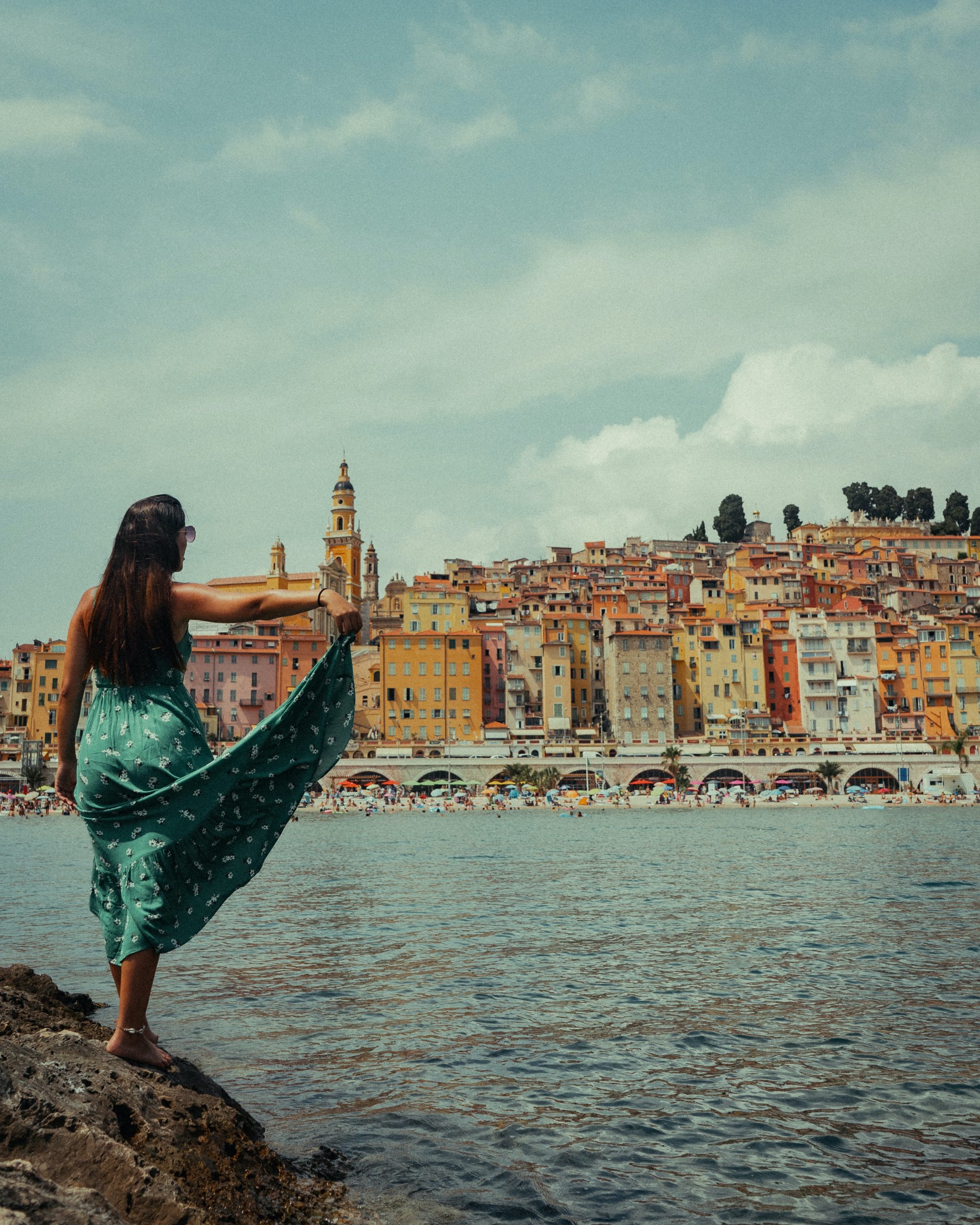 Reaching the Côte d'Azur by land: the first town you'll cross is Menton. With its coloured little houses, it looks a lot like Liguria, in particular the villagers of the 5 Terre, but you can immediately realize the differences. First of all the temperature, a difference of almost 10 C°, the glamorous style of the streets and its boutiques characterized by a typical French touch and the renowned French cuisine.
We hope that those options to reach the French Riviera from Italy are going to help you organize your trip to the most beautiful part of the planet. Enjoying a fun walking tour, e-bike tour or tasting tour in one of the destinations we cover on the coast, will also be a good idea to discover the area.
Bonus: We can also provide tours in Italian with our native born Italian super guide, Lucica!
Know more of what we offer on our website, or visit our social media to stay in touch with us. It would be a pleasure to welcome you and share our passion for this beautiful region. See ya! 
Want new articles as soon as they get published?
Subscribe to our Awesome Newsletter.