How to reach the French Riviera from Canada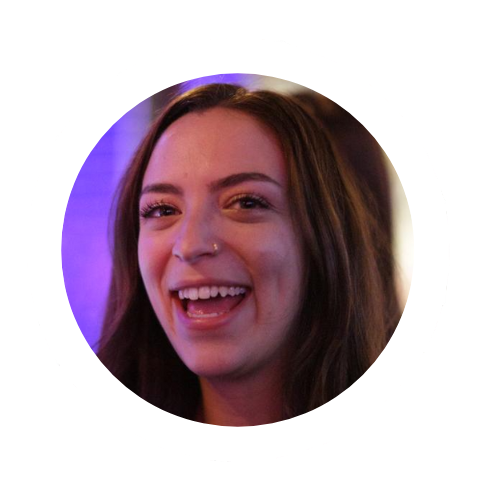 Ysa , Tour Guide & Earth Lover, France
The intrinsic urge to go to a warm and sunny region is a phenomenon widely observed among the Canadian population, indeed. This situation is very understandable, particularly due to the harsh, cold and snowy winters that dominate the country every year. Its inhabitants therefore see themselves in need of the "sun vitamin". The call for a holiday in a heavenly place then appears.
In answer to that, the French Riviera responds in all aspects to travelers that are looking for a destination where to recharge their batteries. Getting there has never been easier and we are going, for you, through all the possibilities in this article.
Option 1: Get to the French Riviera by plane

Miles of beaches, abundant sunshine, colorful and cultural activities, seductive gastronomic experiences, the French Riviera is an undisputed destination in the world of tourism. In addition, it is easily accessible, due to the many airlines offering flights departing from each region of the country. In direct flights or in connecting flights, the two options are available to you.
Direct flights from Canada to the French Riviera during high season
From Saint-Tropez to Menton, the French Riviera is directly accessible from Nice airport (NCE). Indeed, a few airlines offer direct flights during high season. It makes it quicker and more convenient. Obviously, these direct flights can be relatively expensive considering that they meet a high demand during summer. In that case, you have to be prepared when it's time to book your flights.
In this way, to help you find your way around, here are the different options available:
Air Transat
Air Transat is positioned as the company that offers the most advantageous direct flights during the high touristic season. Direct flights begin in May and end in October, thus covering the entire summer period. You can therefore travel to Nice from the following Canadian cities:
Montreal (YUL)

Toronto (YYZ)

Vancouver (YVR)
Several flights per week are scheduled from each of these major cities, providing a wide choice of slots available for your visit to the coast. Visit airtransat.com for all the details.
Air Canada
Air Canada has brought back direct flights to Nice from Montreal (YUL) only. The company will offer up to four direct flights per week to Nice from spring to autumn. Air Canada is known to be more luxurious and therefore more expensive. But nothing is cast in stone, always be alert for prices to drop for direct flight tickets with Air Canada, right here.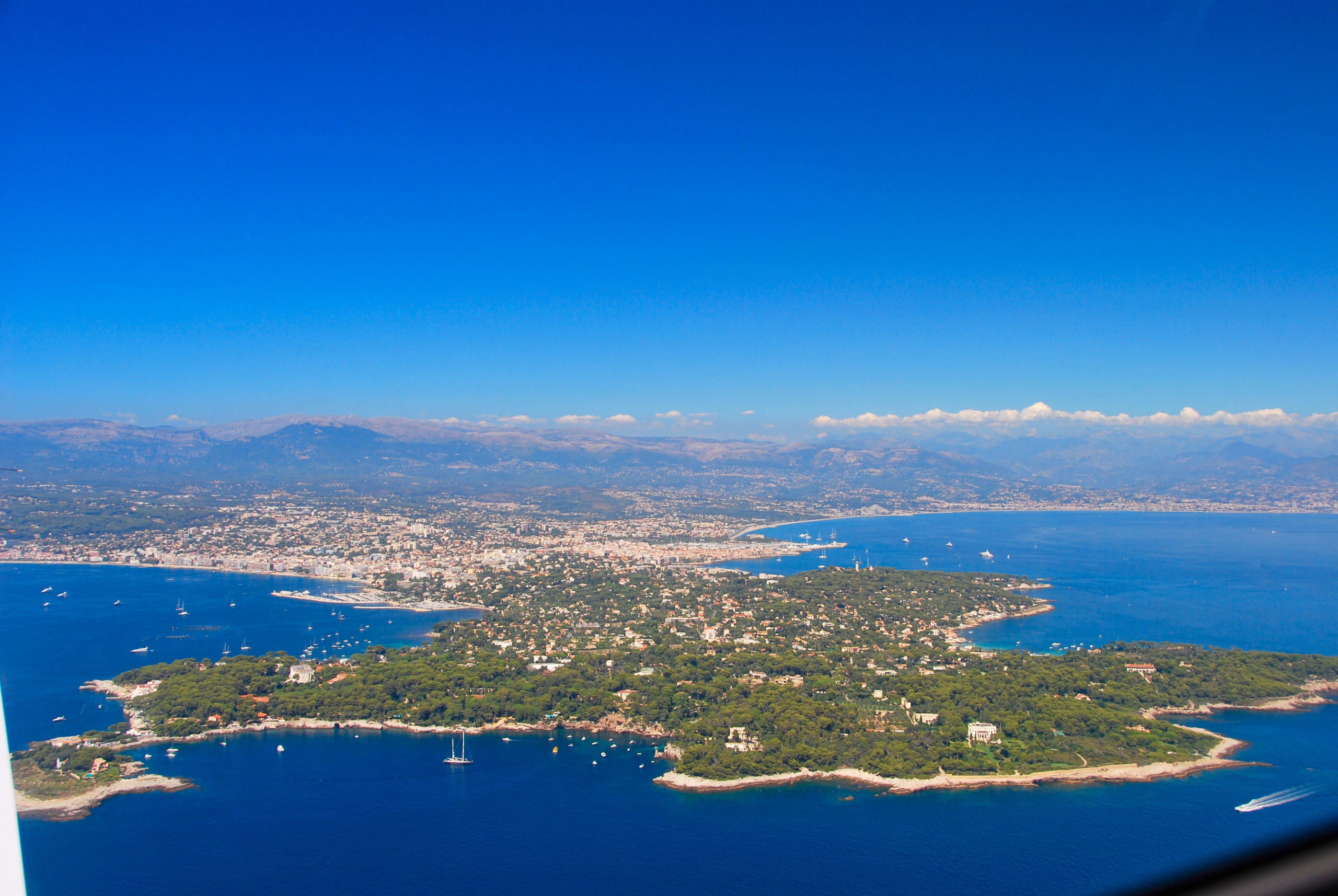 Plane view of the gorgeous French Riviera – Cap d'Antibes with the majestic Alps in the back.
Connecting flights from Canada to the French Riviera during low season
The French Riviera is even more appreciable during the low season considering that the climate is very pleasant and that the mass of tourists is no longer there. Hello whole beaches for oneself! Therefore, autumn and spring are periods that deserve to be discovered with sunny temperatures around 20 degrees, thus avoiding heat waves and droughts.
Which layover to choose
Several airlines offer flights with connections that are still fast and convenient. The stopovers offered can be very short, which makes it possible to come to the French Riviera in any season. Otherwise, night stops are offered which can reduce the cost of a round trip if you like to sleep between two flights in airports. Or, you could pick a many hours layover and take the time to discover the city you're passing trough. Make sure you have the necessary visa and time to get out of the airport.
Did you know? The French Riviera offers access to the mountains of the Alps in less than an hour and a half by car! Skiing in the morning and dinner by the sea at the end of the day; everything is possible in this incredible region. Some ski slopes even offer a sea view in the distance; an experience not to be missed in Isola2000 or Gréolières les neiges.
Air France offers the most interesting option for the easternmost inhabitants of Canada since the company now serves flights to France from Quebec City Airport (YQB). The SkyTeam Alliance member is adding this destination that no others offer during summer, which makes it the most accessible. Besides, the populations of the eastern provinces usually have to take 2 to 3 connections, which makes the journey less pleasant. It is therefore more advantageous to take a bus or train to Quebec City to catch a flight to France.
Also, several companies offer flights from major Canadian cities to Paris or other major European cities such as Lisbon, London, Frankfurt, etc. which connect with Nice easily.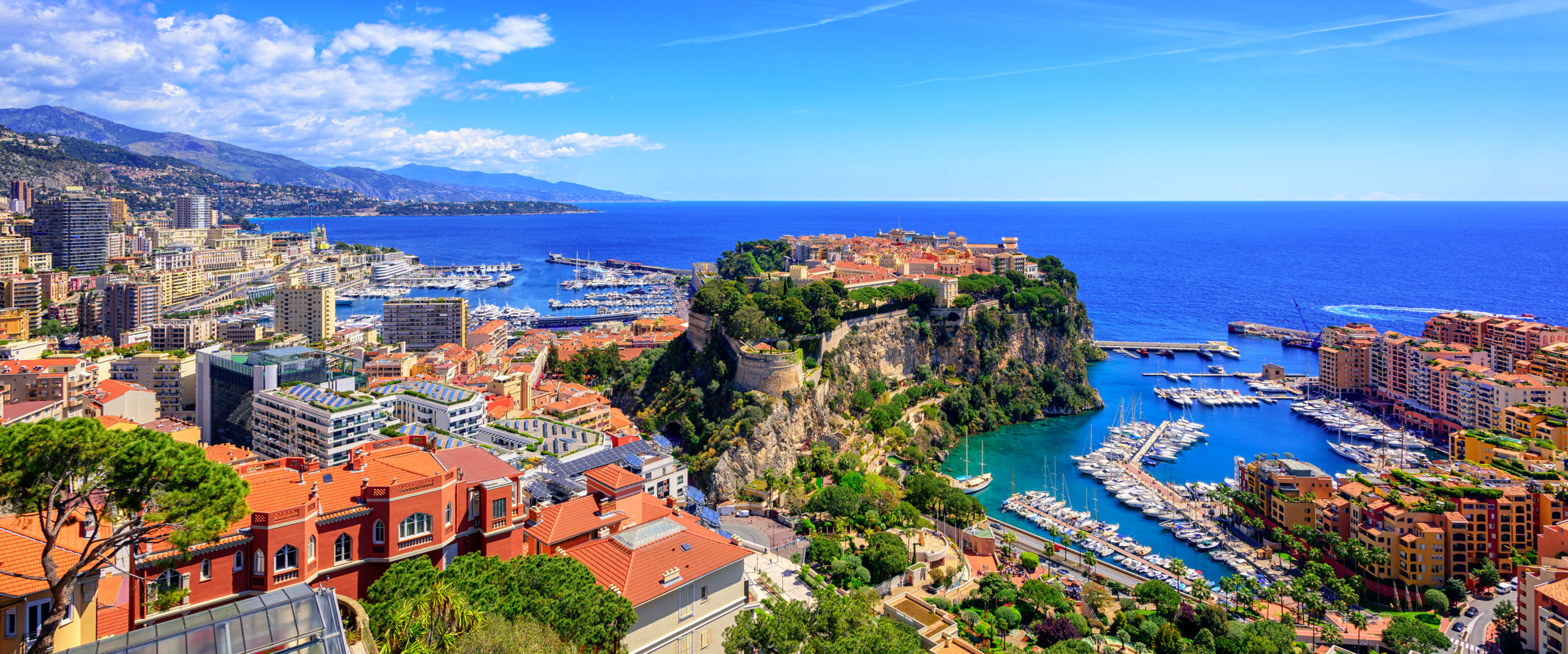 Monte-Carlo is one of the few neighborhoods found in Monaco. Still an independent principality surrounded by France, that tiny country welcomes the Monaco Grand Prix during summer.
Option 2: Landing at an airport near the French Riviera and go by bus/train

France is a country offering several flight options considering the impressive number of airports on its territory. It is therefore possible to land in one place and take another means of transport to get from Canada to the French Riviera. Some interesting options are available to you from Canada, in direct flight or in connecting flights.
Land at Marseille Airport (MRS)
Marseille, the second most populated city in France, has an international airport that offers direct flights from Montreal (YUL). Again, Air Transat and Air Canada are offering those during the summer season. The capital of Ricard is also very well served in terms of transport such as train and bus. It is then very easy to land in Marseille and take a train or a bus to the French Riviera.
Join the French Riviera by train
The French train company SNCF offers routes from Marseille to the French Riviera which runs along the seaside. Treat yourself to an exceptional arrival on French soil and enjoy a train ride with a sea view of the Mediterranean. You could also enjoy a few days in that city, especially for a day or two visiting the magnificent Calanques. What a good way to start your journey on the old continent!
Or by bus
Also, several bus companies offer trips linking Marseille to the French Riviera in a very affordable way. Flixbus and Blablacar Bus are two popular options among locals and therefore allow you to reach your sun destination in no time, without emptying your pockets.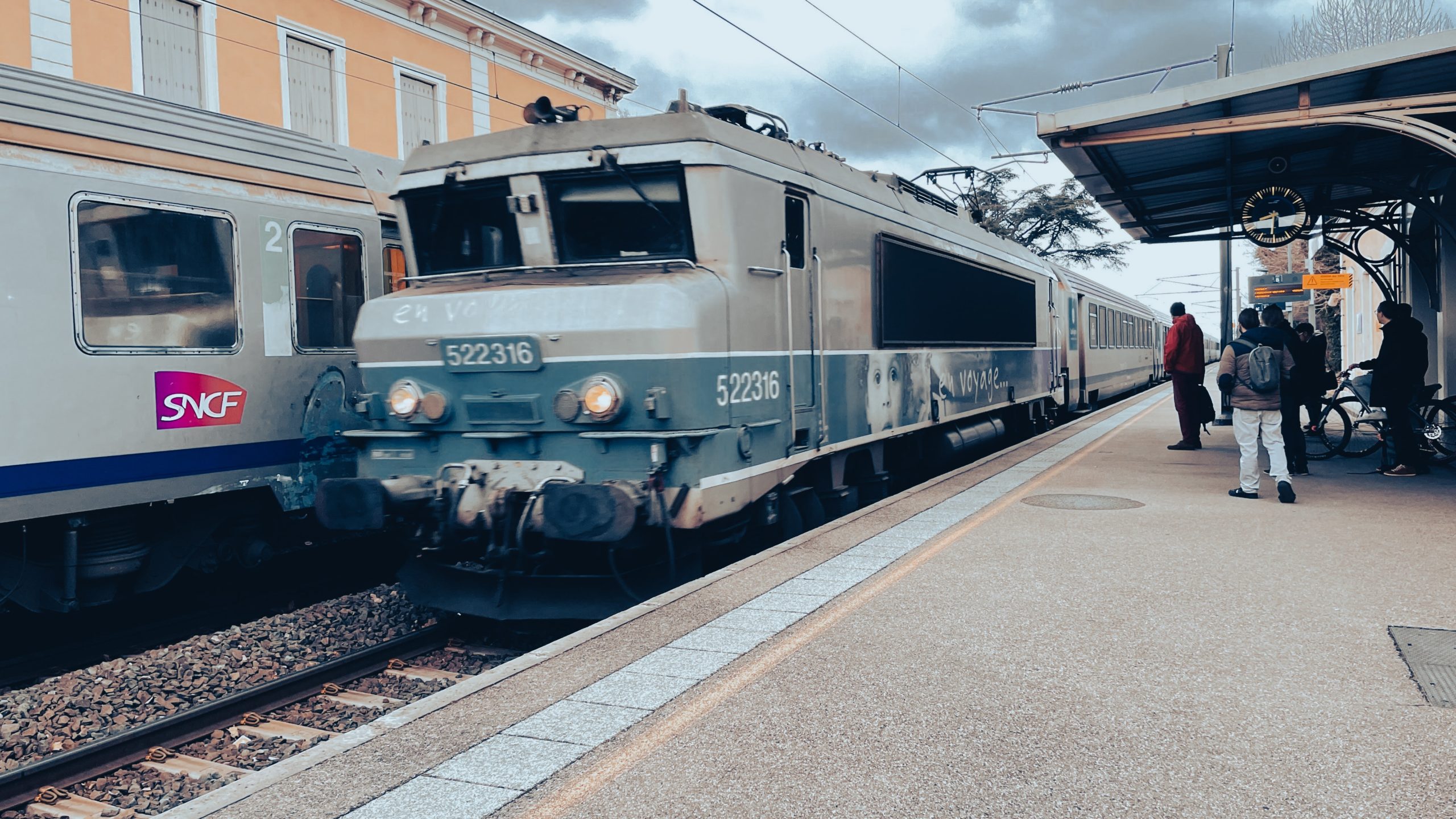 Once you're on the French Riviera
And then, from your arrival station to your accommodation, you can take any regular taxi, Uber or Bolt. Otherwise, the tram line is taking you from Nice Airport to either downtown Nice or at the nearest train station (stop Nice Saint-Augustin) or bus station.
Although it is mandatory to fly to effectively travel to the south of France from Canada, the options are numerous in both summer and winter. Air Canada and Air Transat are the most efficient options during high season since they offer direct flights from several cities in Canada several times a week.
Otherwise, flights with connections are possible, allowing you to get there at any time during the year. Or then, Marseille airport presents a very interesting choice, combined with a train ride by the sea to the city of your choice on the French Riviera.
Hoping that this article will be useful for your next visit to the French Riviera and don't be shy to reach us for more ideas and tips on how to enjoy the best trip of your life in our beautiful region!
Hit us up, on the French Riviera!
Go visit our social medias to know more about us, or just send us an email, and we'll be glad to hear from you.
Want new articles as soon as they get published?
Subscribe to our Awesome Newsletter.